Owner: Steven Danielson
Cell: (800) 428-1837
mailto:wayup@climbforfun.com
Summer Mailing Address
(Apr-Oct) Steven Danielson
Climb for Fun Inc.
481 Wise Acre Rd
Yakima, WA 98901
Winter Mailing Address
(Nov-Apr) Steven Danielson
Climb for Fun, Inc.
PO Box 137
Star Prairie, WI 54026
About the Owner
Steve Danielson grew up on a farm in Wisconsin.  He received a B.S. in Economics in 1985 from the University of Wisconsin, Madison. 
He has run a small software company for 16 years and went on to earn his Masters in Business Administration from the University of St. Thomas in 2001.
Steve has a private pilot's license, loves to hunt,  fish, fly hang gliders, and of course rock climb.  With a love of the outdoors ever present, he decided to follow his heart and embark upon a career bringing the fun and satisfaction of rock climbing to others.
Download Contact Information in *.pdf format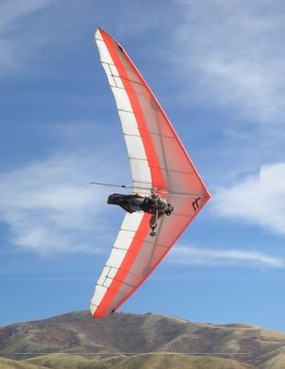 Schedule of Available Dates
Calendar format, easy to read, updated continuously.

April through October we serve the Pacific Northwest; including Washington, Oregon, Idaho, and Northwest Montana.

We recommend you make a reservation three months in advance to have a good chance at reserving our equipment for a weekend date.

Weekdays availability varies, so don't be afraid to call at the last minute. Normally equipment is available for birthday parties Monday through Thursday.

A deposit is required to reserve a date.